Our Services
Bardsey Garage Doors combine unbeatable prices with high quality materials, expert installations and a highly skilled and dedicated team to provide customers in and around North Yorkshire with the complete garage door supply and installation service. Below are some of types of garage door we can supply and install.
Sectional Garage Doors.
If you're looking for a sectional garage door in Yorkshire, go with Bardsey Garage Doors to ensure quality. Hörmann's elegant automatic sectional doors open vertically, meaning you have more space both inside and in front of the garage.
Sectional doors fit anywhere, no matter whether your garage opening is rectangular or chamfered, or whether it has a segmental or Norman arch. The other great benefit is that sectional doors are made in standard sizes, meaning it is easy to modernise if you feel the need.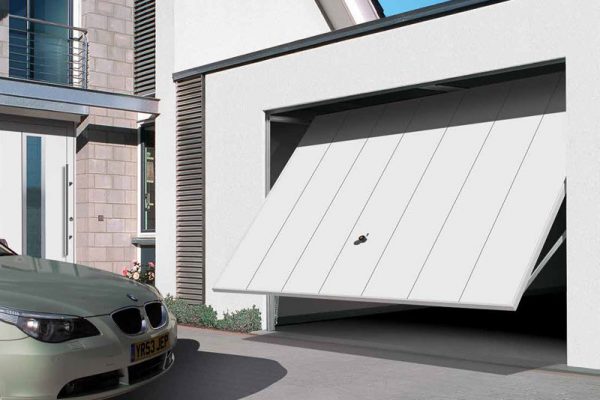 Up and Over Garage Doors.
The original is simply the best: quality and security; appearance and convenience; and advanced technology. Each Hörmann up and over garage door contains the expertise gained from over 50 years of building garage doors.
Thanks to the wide variety of styles of up and over garage doors, you are sure to find the right one for your home. Get the right style, the right surface and the right colour.
The Series 2000 Range
This range has been created exclusively for the UK market and is produced in imperial dimensions, made from Steel, Timber or GRP, three gear options, with superb designs for every style of property.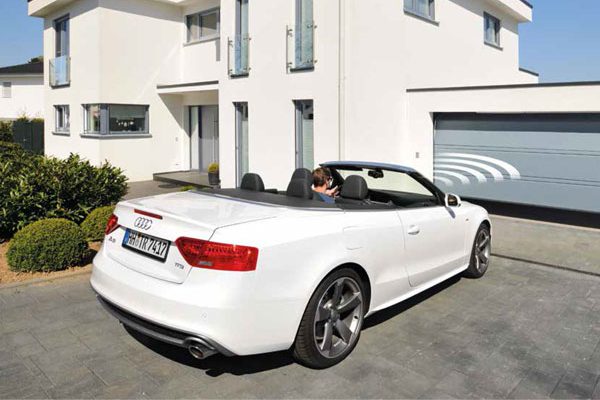 Remote Control Systems
No one likes to get out of their car in windy or rainy weather or in the middle of the night, just to open the garage door.
With remote control garage door operators, you always have a clear path into the garage, as you can open the garage door quickly, conveniently and safely from your car using a hand transmitter. Remote control systems can be fitted to a new garage door or to your existing up and over garage door.
Roller Garage Doors
The RollMatic garage door from Hörmann provides plenty of space in front of and inside the garage. You can drive directly up to the door for parking and the ceiling area of the garage remains available. Made of high-quality corrosion-free aluminium, the RollMatic door profile is equipped with modern Hörmann operator technology as standard.
The operator is located outside the support bracket for trouble-free maintenance. Start and stop of the RollMatic door are particularly soft and silent, preserving the door. An internal push button and garage illumination are already integrated in the control housing.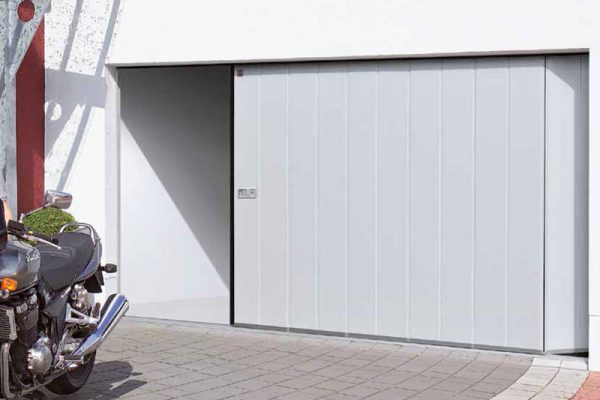 Side Sliding Sectional Garage Door HST
The side sliding sectional door offers many advantages:
A lot of space under the garage ceiling
Because the door opens to the side, you can use the entire ceiling of the garage, for example, to store surfboards or canoes. Thanks to its unique design, the side sliding sectional door can also be used in difficult fitting situations with sloped roofs.
Fast access to the garage


The so-called wicket door function is standard in the new side sliding sectional doors. This means that both manual and power-driven doors can be opened just a bit in order to get into the garage faster. This is practical and reduces waiting time if, for example, you just want to get your bicycle out of the garage.
Spares and Accessories.
Here at Bardsey Garage Doors, we are dedicated to supplying only the best and top quality garage door spares, springs, transmitters and handles. Taking only products from the best manufacturers, every product within our range is guaranteed to be just what you're looking for. As well as security being the number one priority for any garage owner, we must all acknowledge that sometimes, not everything goes to plan. That is why our range stocks a wide array of mechanical spares for that one time when that little mishap occurs.